2020 ACC Preview: Florida State Expected To Take Charge
Season Preview
Want to get the early bird special at D1Softball?
Sign up today with the code launch19 and get 30% off an annual subscription!
---
Projected Order Of Finish
1. Florida State
2. North Carolina
3. Louisville
4. Virginia Tech
5. Notre Dame
6. Georgia Tech
7. Duke
8. NC State
9. Clemson
10. Syracuse
11. Virginia
12. Boston College
13. Pittsburgh
Preseason Awards
Player of the Year: Sydney Sherrill, Florida State
Pitcher of the Year: Brittney Pickett, North Carolina
Newcomer of the Year: Caylan Arnold, Florida State
Projected NCAA Tourney Teams
Florida State, North Carolina, Louisville, Virginia Tech, Notre Dame
Teams To Watch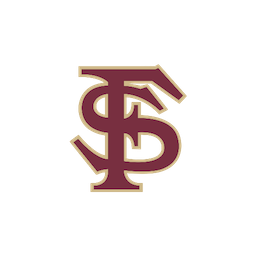 The youthful Seminoles have been the dominant team in the ACC, winning six straight conference titles. FSU is replacing pitcher Meghan King, whose 108 wins ranks second in school history. The Seminoles feature seven pitchers on staff, led by sophomore Kathryn Sandercock and senior Caylan Arnold, a transfer from Tennessee. Sandercock was 13-0 last season with a 1.99 ERA in 91.1 innings. FSU returns its top two run producers in senior third baseman and reigning ACC Defensive Player of the Year Sydney Sherrill (60 RBIs) and senior outfielder Dani Morgan (58). Senior catcher Anna Shelnutt spent the fall recovering from surgery. JoAnne Graf Field has been undergoing construction to install a permanent shade structure that covers all reserved seats. FSU raised over $1.8 million from more than two dozen donors in 15 months for the project, which includes large fans to allow for airflow during games and netting that reaches to the top of the shade structure as protection from foul balls.
The Tar Heels have two pictures hanging in their locker room – one showing Florida State celebrating after beating UNC in the ACC title game and one from Tennessee celebrating after beating UNC in the NCAA regional. They serve as motivation to take the next step this season, and the Tar Heels believe they have the talent to contend. Senior pitcher Brittany Pickett leads a deeper staff this season. The left-hander was 23-14 last season with a 2.02 ERA and 228 strikeouts. Pickett's power at the plate was a bit limited last season with an injury to her non-throwing hand, but she's back to full strength offensively entering the season. Sophomore pitcher Hannah George is another two-way threat. Junior catcher Megan Dray returns behind the plate and redshirt junior Kristina Burkhardt, who veteran head coach Donna Papa calls "one of the best outfielders to ever come through our program," is expected to start in centerfield. Expect the Tar Heels to continue being aggressive on the basepaths after stealing 124 bases last season. "I am excited about the team as a whole," Papa said. "This is truly the first team we've ever had that has accepted their roles and is genuinely happy for each other's success even if it's at their position."
Keep An Eye On
Three years after the university announced it was adding a softball program, the Tigers are ready for their inaugural season. Former Stanford coach John Rittman was hired in November of 2017 and has been preparing for the debut by recruiting, promoting and learning the landscape of the ACC. Rittman is fielding a team consisting of a mix of transfers and new recruits to make the roster more balanced. More than wins and losses, the early goal is to establish a culture as a solid base that will sustain for years to come. Clemson will play in a brand new stadium that features 1,000 fixed chairback seats in addition to berm seating. The facility includes a team clubhouse with more than 12,000 square feet of space that houses a team lounge, locker room, sports medicine room, equipment room, coaches' office and locker rooms for coaches, umpires and visiting teams. Clemson's home opener at Clemson Softball Stadium is Feb. 12 in a doubleheader against Western Carolina.
The Hokies posted a 24-game win improvement last season under first-year coach Pete D'Amour, capturing the ACC regular-season title and reaching the NCAA tournament for the first time since 2015. But replicating the turnaround will be much more difficult without ACC Pitcher of the Year Carrie Eberle, who transferred to Oklahoma State. The Hokies return junior pitcher Keely Rochard and ACC Freshman of the Year Kelsey Bennett. Rochard was 22-3 with a 1.81 ERA and 193 strikeouts last season. Bennett started every game at third base and broke the school record for slugging percentage (.725) while setting freshman records for home runs (14) and total bases (116).
New Standings
With the addition of Clemson this season as the 13th softball-playing member of the ACC, the conference standings will no longer be broken into two separate divisions (Atlantic and Coastal). Every team is now combined into one ACCstanding, with the top 10 teams making the ACC Tournament on May 6-9 at Ulmer Stadium in Louisville, Ky. The tournament will be a single-game elimination format.