2020 Pac-12 Preview: The Pac Appears To Be Back
Season Preview
Want to get the early bird special at D1Softball?
Sign up today with the code launch19 and get 30% off an annual subscription!
---
Projected Order Of Finish
1. Washington
2. Arizona
3. UCLA
4. Arizona State
5. Oregon
6. Stanford
7. Oregon State
8. California
9. Utah
Preseason Awards
Player of the Year: Alyssa Palomino-Cardoza, Arizona
Pitcher of the Year: Gabbie Plain, Washington
Newcomer of the Year: Jenavee Peres, UCLA
Projected NCAA Tourney Teams
Washington, Arizona, UCLA, Arizona State, Oregon
Teams To Watch
Washington is selected as the overall preseason and Pac-12 favorite for multiple reasons. First, it returns Gabbie Plain, who put up ridiculous numbers last season alongside Taran Alvelo. Replacing the graduated Alvelo is nearly impossible, but Brooke Nelson and US Junior National Team member Kelley Lynch, a pair of freshmen, will be tasked with the challenge alongside Junior Pat Moore. Lynch brings athleticism and international experience while Nelson slots in nicely as a power pitcher. However, the real strength of this Husky team is the senior class. Led by All-American Morganne Flores, Defensive Player of the Year Sis Bates and the quick-footed Taryn Atlee this core group will be exciting to watch. Head coach Heather Tarr and the Huskies are hungry, coming off three consecutive trips to the WCWS.
Key pickups in the offseason will offer much-needed fire power and include Texas A&M transfer Baylee Klinger. Five of the nine hitters in the projected starting lineup possess an average better than .300. This includes Sami Reynolds who picked up 43 RBIs last season and SilentRain Espinoza who brings power from the left side of the plate.
The Huskies will make a solid run at the Pac-12 title and are on a mission to win their second national title under coach Heather Tarr. Historically, Washington hits a few bumps towards the end of conference play and this season could be no different as they face both UCLA and Arizona in the last two weekends of Pac-12 play. UW opens its season at the Buzz Classic in Atlanta, Georgia against Ohio and will be on the road for the entire preseason. Washington will host its first home game against the US Women's National Team on March 12.
Notable Preseason Games: February 13 v. Alabama @ St. Pete Clearwater on ESPN2, February 22 v. Oklahoma @ Mary Nutter Classic, February 29 v. LSU & Texas @ Judi Garman Classic
Arizona blasted 110 home runs last season, as it showed some serious power at the plate. The Wildcats return an explosive offense including Jessie Harper and two-time All-American Alyssa Palomino-Cardoza. Harper is chasing Lauren Chamberlain's career home run record (95). The last Wildcat to go after the record, Katiyana Mauga, came up just three short of the home run queen's record. Adding to the offense is senior Reyna Carranco, (.416) who led the team and most of conference play in batting average last year. The veteran, Malia Martinez, who batted in 57 runs, returns at third and Hannah Martinez will get the nod in right field.  However, don't be surprised to see Arizona get back to its roots with more short-game this season with freshman outfielder Janelle Meono.
The Wildcats lose their battery, Taylor McQuillin to graduation and Dejah Mulipula to the US Women's National Team, but return Alyssa Denham, Hanah Bowen and Marissa Schuld. Denham is projected as the number one starter and is progressing nicely under the guise of former Arizona great and current pitching coach, Taryne Mowatt. Adding to the rotation is Oklahoma transfer Maria Lopez, a 19-game winner who posted 1.25 with 159 strikeouts for the Sooners. The biggest question mark for the Wildcats will be starting a freshman behind the plate, Sharlize Palacios, who will be replacing Mulipola. Arizona opens up their season in Tempe, Arizona at the Kajikawa Classic against Kansas on February 7th.
Notable Preseason Games: February 9th v. Tennessee, February 15th v. Oklahoma, February 18th v. US Women's National Team, February 21st v. Florida, February 28-29th @ Alabama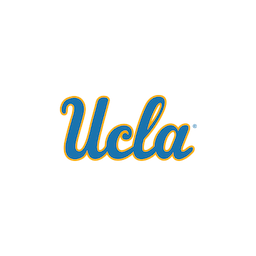 The defending national champions have some big shoes to fill, losing Honda Cup Winner, Rachel Garcia and Bubba Nickles to the US Women's National Team. The Bruins look to sophomore Megan Faraimo, who went 16-4, 1.41 with 143 strikeouts and 26 walks in 114.0 innings, to lead them in the circle along with junior Holly Azevedo and freshman Lexi Sosa. UCLA returns just four starters from the 2019 squad, including Pac-12 batting leader Kelli Godin (.418), shortstop Briana Perez who batted in 45 runs last season, Kinsley Washington who is moving over to first base and All-American Aaliyah Jordan. Senior Jacqui Prober, who scored the game-winning run the final against OU, will start in right field.
Four newcomers are slated to start for the Bruins: Maya Brady (2B), Seneca Curo (3B), Delanie Wisz (DP) and Jenavee Peres (C). Brady enters her freshman campaign as one of the top recruits in the nation and will see time at second base and in the outfield. Curo will get the nod at 3rd and Wisz, a late season LMU transfer, slots in as the designated player. Peres returns to the field of play after a two-year hiatus. The former San Diego State standout still holds the school-record holder in batting average (.409). UCLA opens up their season on February 6th at home against CSU Bakersfield in the Stacey Winsberg Tournament.
The Bruins travel to St. Pete Clearwater Elite Invitational for the first time where they take on Alabama, Georgia and Florida State.
Notable Preseason Games: February 14th v. Alabama on ESPNU, February 16th v. FSU on ESPN2 @ at St. Pete Clearwater Elite Invitaional, Mary Nutter Collegiate Classic – February 22nd v. Wisconsin & Florida, February 23rd v. US Women's National Team, February 27th v. Texas @ Easton Stadium
Keep An Eye On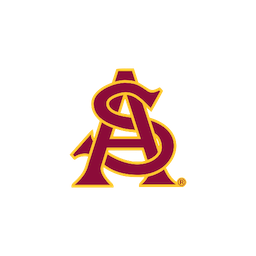 ASU has eight incoming freshmen and three transfers heading into the 2020 season. The Sun Devils will be managing a few moving parts due to some unexpected losses. Shortstop Jade Gortares entered the transfer portal just a week before the 2020 season and freshman Stella Bennett is out for the season due to injury. But on the flip side, ASU returns the explosive Kindra Hackbarth who led the offense with .412 batting average, 70 hits, 17 home runs and 18 doubles last season.
The Ducks are coming off a rough season under first-year head coach Melyssa Lombardi, however are expected to rebound in a big way in 2020. Jordan Dail threw 75 percent of the innings last season for Oregon and will receive much needed support from two transfers – junior Brook Yanez (UC Davis) and senior Samaria Diaz (New Mexico State). The Ducks return their top four hitters including the dynamic duo of Haley Cruse (.348) and Jasmine Sievers (.326). Keep an eye on redshirt freshman catcher Terra McGowan, who was one of the country's top commits, but has yet to take a pitch in NCAA softball after transferring from Arizona State in the spring of 2019 season.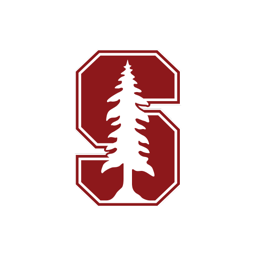 Jessica Allister returns eight starters to her 2020 squad, including senior Teaghan Cowles (.374) and Montana Dixon, one of the conference's best defensive catchers. Allister enters her third season as head coach at Stanford, returning to her alma mater after seven seasons at Minnesota. Finishing fifth in conference last season, the Cardinal looks to build off last year successes and compete with the top three teams in the league. A quartet of hurlers make up the pitching staff, including junior Maddy Dwyer (12-6, 3.15), senior Kiana Pancino (7-0, 2.49) and two freshmen — Alana Vawter and Tatum Boyd. Vawter stays down in the zone and throws in the mid to upper 60s while Boyd changes speeds with great control.
An upgraded Boyd & Jill Smith Stadium provide new digs for the Cardinal with new turf in foul territory, three covered pitching lanes, five hitting lanes and a clubhouse renovation.