2020 Top 50 College Softball Programs Countdown: 11-15
Analysis
Want to get the inside scoop at D1Softball?
---
We continue to roll out our inaugural Top 50 College Softball Programs rankings.
For the purpose of this exercise, we don't care what happened in the 1970s or 80s, or even the 90s — that's ancient history to a potential recruit in 2019. Tradition is nice, but it's more important to establish a tradition of consistent winning in the last decade, and especially in the last five years. Our ultimate goal here is to identify the programs in the best shape right now, with an eye toward the next five to 10 years.
So we began by awarding programs points for making regionals and having postseason success in the last five years, and a fewer amount of points for success between six and 10 years ago. That gave us a starting point; then national writers Tara Henry and Rhiannon Potkey made adjustments based on evaluations of coaching staff quality and stability, facilities, scholarship/financial aid situation, conference dynamics, momentum, and recruiting and player development proficiency.
We tried to take many factors into consideration and debated our rankings internally at length. Reasonable minds will disagree on the rankings, and we want to hear your take, so weigh in with your own thoughts in the comments section below.
Over the next two weeks, we'll count down from No. 50 to No. 1. Today, we take an in-depth look at No's 11-15.
SEE ALSO: No. 16-20| No. 21-25|No. 26-30| No. 31-35| No. 36-40 |No's 41-45 | No's 46-50

Location: Athens, Ga.
Conference: SEC
Field: Jack Turner Stadium (1,400)
Head Coach: Lu Harris-Champer, 925-345 (20 Seasons)
Postseason Appearances: 18
Last Decade: 2010, 2011, 2012, 2013, 2014, 2015, 2016, 2017, 2018, 2019
WCWS Appearances: 4
All Americans: 26
With 18-consecutive NCAA tournament appearances, Lu Harris-Champer has guided Georgia to the WCWS twice in the last five years. The Bulldogs compiled 40-win seasons in 17 of the 19 years under Harris-Champer. The 2018 SEC Coach of the Year fields consistent, high-powered offenses, which is a big reason Georgia check in at No. 11. 
Historically, the Bulldogs are a scrappy squad that packs a serious punch at the plate. Think of the power hitters in the last decade, such as Alisa Goler, Megan Wiggins, Kristyn Sanberg, Taylor Schlopy and Alyssa DiCarlo.
However, looking back at the last decade, the Bulldogs accomplished huge success as individuals and as a team. With back-to-back WCWS appearances, the 2010 squad finished the season 50-13 hosting the Athens Regional and Super Regional. Hosting California in supers, the Bulldogs made quick of the Bears after scoring 17 runs in two games. In the opening round of the WCWS, Georgia faced the Pac-12 Champions defeating Washington 6-3. In the second round, the Bulldogs matched up with a familiar foe, the Tennessee Volunteers. The Vols picked up the last contest win at the SEC Tournament, causing a tense rematch in OKC. After building a 7-0 lead, Tennessee watched the ninth-ranked Bulldogs claw back with a three-run homerun in the seventh by sophomore Ashley Razey. The Vols held on to win 7-5, sending Georgia to the losers bracket.
The Bulldogs returned to OKC in 2016, defeating the back-to-back national champions Florida super regionals. A game one shutout and a walk-off home run by Kaylee Puailoa in game two sealed Georgia's third berth to the WCWS. Finishing the season with a 46-20 record, the Bulldogs struggled in SEC play (12-12) but had eight bulldogs hitting over .300, including freshman Alyssa DiCarlo who posted 63 RBIs.
Players to Note:
Alisa Goler (2008-2011): Three-time All-American and set UGA single-season records for batting average, slugging percentage (.994), on-base percentage (.551), homeruns (24), extra-base hits (41), RBIs (83), and total bases (164).
Megan Wiggins (2008-2011): All-SEC and finished career with 121 extra-base hits & in her senior campaign, led the team with a .388 batting average, 23 doubles, five triples, 13 homeruns, and 17 stolen bases
Alyssa DiCarlo (2016-2019): Broke Georgia's all-time records in homeruns (68), RBI (252), total bases (544) and extra-base hits (128)
---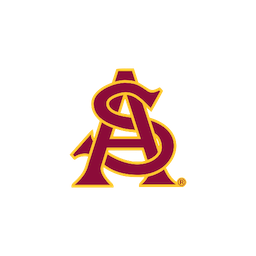 Location: Tempe, Ariz.
Conference: Pac-12
Field: Farrington Stadium (1,535)
Head Coach: Trisha Ford, 136-57 (Four Seasons)
Postseason Appearances: 31
Last Decade: 2010, 2011, 2012, 2013, 2014, 2015, 2016, 2017, 2018, 2019
WCWS Appearances: 12
WCWS Titles: 2
All Americans: 23
The Sun Devils are 'On the Boat', aka "a standard that requires a team-first mentality and next-player up attitude." The theme developed under the current head coach, Trisha Ford, has kept the ASU more than afloat during her four years at the helm.
ASU embraced the 'team-first' in 2019 with 50 home runs from 13 players on a 17 player roster. The 2019 squad included All-Americans Morgan Howe, Kindra Hackbarth, Cielo Meza, Samantha Mejia. The Sun Devils finished the season with a 35-20 record and a team batting average of .333. Kindra Hackbarth led the Sun Devils with a .412 average
In 2018, Ford received Pac-12 Coach of the Year guiding the Sun Devils to a 48-13 record and the No. 6 seed. ASU hosted the Tempe Regional, quickly advancing to Super Regionals against South Carolina at home. All-American Giselle "G" Juarez led the Sun Devils in the circle while Howe finished game two 3-3 with two RBIs.
The 2011 Sun Devils defeated North Dakota State, Long Beach State and San Diego State in the Tempe Regional to face the Aggies in super regionals. After a pair of tight games, ASU advanced to the WCWS under former head coach, Clint Meyers.
2011 WCWS
Round 1 – Oklahoma W 3-2
Round 2 – Florida W 6-5
Round 3 – Baylor W 4-0
Finals – Florida Gators
Game 1: W 14 – 4
Game 2: W 7-2
WCWS All-Tournament Team selections: Dallas Escobedo, Krista Donnenwirth, Annie Lockwood, and Mandy Urfer.
Players to Note:
Dallas Escobedo (2011-2014): Led the Sun Devils to the 2011 WCWS in her freshman season with a 37-3 record and 1.51 ERA striking out 326 and allowing only 58 runs. Finished her career with a 115-26 record and 1,222 strikeouts, ranking her second behind Katie Burkhart.
Morgan Howe (2018-2019): Transferred from Fresno State after her sophomore season and finished her career at ASU with a .380 average. Named All Pac-12 and All-American in her senior campaign leading the offense with 61 RBIs
---
Location: Ann Arbor, Mich.
Conference: Big Ten
Field: Alumni Field (2,800)
Head Coach: Carol Hutchins 1631-525-5, (37 Seasons)
Postseason Appearances: 27
Last Decade: 2010, 2011, 2012, 2013, 2014, 2015, 2016, 2017, 2018, 2019
WCWS Appearances: 12
WCWS Titles: 1
All Americans: 18
The Michigan Wolverines were the first team east of the Mississippi to win a national championship.
Guided by the winningest coach in NCAA softball history, Carol Hutchins, Michigan checks in at No. 13 on our Top 50 programs. Named head coach in 1985, Hutchins has built the program into a national powerhouse, having never suffered a losing season capturing 21 Big Ten regular-season titles and 10 Big Ten Tournament championships.
Considering its tradition of success, it is no surprise the Wolverines have reached the WCWS three times in the last decade (2013, 2015, 2016).
The 2013 squad drew a No. 8 national seed, hosting Valparaiso, California and Central Michigan in the Ann Arbor Regional. The Wolverines went 3-0 to advance to the Super Regionals against Louisiana. In a tight three-game series, Michigan won game one in extra-innings, 4-3 on a walk-off home run by senior Ashley Lane. After dropping game two, 5-0, Louisiana forced an if-necessary game. Lane came up clutch again, with a two-out two-run double in the bottom of the fifth inning to defeat the Ragin' Cajuns.
Michigan compiled a 60-8 record during the 2015 season, leading the nation with 118 home runs and a program record, five All-Americans. The Wolverines ended the season as runner-up to the Florida Gators.
In 2016, Honda Sports Award winner and Player of the Year, Sierra Romero, led Michigan back to OKC. The four-time All-American was the first player in NCAA softball history to record 300 runs, 300 hits and 300 RBI in a career. She owns the NCAA record for career runs and grand slams.
Players to Note:
Amanda Chidester (2009-2012): Two-time Big Ten Player of the Year and All-American, U.S. National Team Player career average at Michigan .355 with 38 doubles, five triples, and 40 home runs.
Jordan Taylor (2008-2011): Big Ten Pitcher of the Year 2010, three-time All-American
Career Stats: 107-18, 1.27 ERA, 98 complete games, 17 saves, 853.2 innings pitched, 167 walks and 1220 strikeouts
Haylie Wagner (2012 -2015) Big Ten Pitcher and Freshman of the Year
Career Stats: 100-18 1.82 ERA, 66 complete games, 720 innings pitched, 126 walks, 518 strikeouts
Megan Besta (2014-2017): Two-time Big Ten Pitcher of the Year, only Michigan pitcher to record three 300-strikeout seasons
Tera Blanco (2015-2018): All-American selection posted a .332 career average with 32 doubles, 37 home runs and 203 RBIs.
Meagan Beaubien (2018-present): Big Ten Pitcher and Freshman of the Year in 2018, All-American selection leading the nation with 33 wins appearing in 45 games
---
Location: Lexington, Ky.
Conference: SEC
Field: John Cropp Stadium (1,500)
Head Coach: Rachel Lawson, 544-364 (13 Seasons)
Postseason Appearances: 11
Last Decade: 2010, 2011, 2012, 2013, 2014, 2015, 2016, 2017, 2018, 2019
WCWS Appearances: 1
All Americans: 2
Hired back in 2007, Rachel Lawson is the winningest coach in program history, leading the Wildcats to their first WCWS appearance in 2014.
Lawson guided UK to seven Super Regional appearances in the last decade with their first trip in 2011. The Wildcats posted a 40-16 record, and upset No. 2 ranked Michigan at the Ann Arbor Regional with a seventh-inning rally to advance to Supers against the No. 7 seed, California. The Wildcats dropped a close Game One to the Bears and picked up a convincing win in Game Two, 8-0. The rubber match ended Kentucky's historic postseason run as the Wildcats fell, 9-0. Even though UK was a game shy of punching its ticket to OKC, the 2011 squad broke 12 single-season records, including home runs (65), RBIs (275) and batting average (.275).
The 2014 season proved to be a great success for a multitude of reasons.
John Cropp Stadium was named Field of the Year, after receiving a $9.5 million renovation the previous year. The infield playing surface went to clay base infield and perennial rye grass in the outfield. The fans are offered various seating options with chair back and bleacher seating, outfield berm and standing room only seats.
In 2014, the No. 14 seed Wildcats hosted the Lexington Regional with Ohio, James Madison, and DePaul. The Blue Demons hit a walk-off single in the opening game to force a second game. However, Game Two proved to be much different as Sylver Samuel's inside the park home run sparked the Wildcat offense to pull away for a 10-1 victory. Kentucky traveled to the Los Angeles Super Regional, dropping game one to the No. 3 seed UCLA Bruins. UK bounced back to win the next two games, 7-3 and 7-1, sealing its first berth to the WCWS. The Wildcats went 1-2 in OKC, falling to Baylor in extra innings in the quarterfinals. Kelsey Nunley was named to the WCWS All-Tournament Team. The First Team All-American went 30-11 with a 1.88 ERA and struck out 219 in 282.1 innings pitched during the 2014 season.
After its historic run, the Kentucky Coaching Staff received the 2014 NFCA Coaching Staff of the Year.
Player to Note:
Abbey Cheek (2016-2019): 2019 National Player of the Year, First Team All-American, SEC Player of the Year and was top-three for single-season marks in seven offensive categories. Cheek ended her career with a .345 average with 33 doubles, five triples, 116 walks and 202 RBIs
---
Location: Columbia, Mo.
Conference: SEC
Field: Mizzou Softball Stadium (2,600)
Head Coach: Larissa Anderson, 54-32 (Two Seasons)
Postseason Appearances: 23
Last Decade: 2010, 2011, 2012, 2013, 2014, 2015, 2016, 2017, 2018, 2019
WCWS Appearances: 6
All Americans: 23
Let them play.
After two years of sanctions, the Tigers are back on the field and eligible for postseason play. Mizzou checks in at No. 15 in our top 50 programs, led by head coach Larissa Anderson. Amidst the noise of the NCAA ban, Anderson has turned a negative situation into a positive. The 2020 squad embraced the postseason ban going 19-7, fueled by the battle cry "Let Them Play."
However, in looking back at the last decade, we must acknowledge the Tigers' dominance under former head coach, Ehren Earleywine. With back-to-back-to-back WCWS appearances (2009, 2010, 2011), the Tigers were red hot to begin the decade.
The 2011 squad consisted of three All-Americans – Ashley Fleming, Rhea Taylor and Chelsea Thomas. With a 53-10 record, the Tigers earned their second Big 12 Championship going 15-3 in conference play. Entering the NCAA tournament as a No. 5 seed, the Tigers clawed back to beat DePaul in game two of the regional championship to advance to the Super Regionals against Washington. After a 4-0 & 6-3 victory over the Huskies, Mizzou went to WCWS. Drawing the Gators in Round One, the Tigers lost a tough opening game, 6-2. An off day proved to benefit Mizzou as they defeated Oklahoma 4-1 to advance to the quarterfinals. Facing Baylor in their second game of the day, a pitchers duel emerged with both starters going the distance pitching 12 shutout innings. Baylor ended up on top on an 0-2, two-out homer by Holly Holl.
Thomas was named to the WCWS All-Tournament team and set numerous single-season records during her 2011 campaign amassing 32 single-season wins and 397 strikeouts. In terms of career records, Thomas Leads the program in wins (111) and strikeouts (1,174).
Player to Note:
Rhea Taylor (2008-2011): First Missouri player in program history to earn Big 12 Freshman of the Year. Holds eight different program records, including career batting average (.402), at bats (784), hits (315), runs (234), and stolen bases (184).